Taco Bell
Tsk Tsk Tsk ... Now what have I done .... Look what I allowed into my heart now :)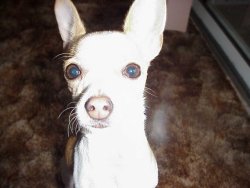 Born May 2, 1999
Okay .... So I really am a softy at heart ... That's one of my piggies you are chewing on dog!!!!!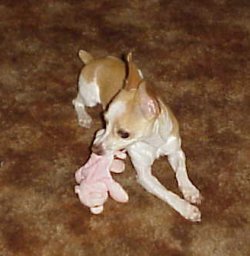 Does he look like he cares??? *L*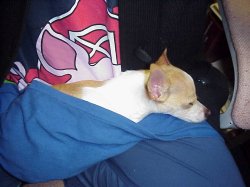 Lap dog :)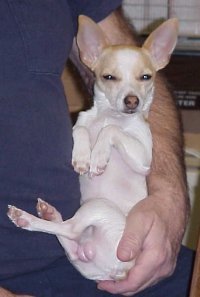 Hmmmm ..... what a life
by the way .. he was neutered after this picture ... doing our part :)
He isn't spoiled!!!!! Feather pillow... electric heater ....
nahhhhhh he isn't spoiled *LOL*