Katie Joy's Pictures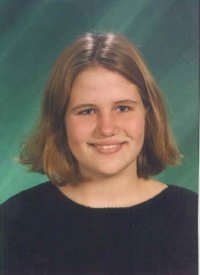 Age 14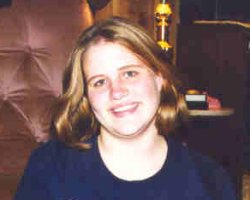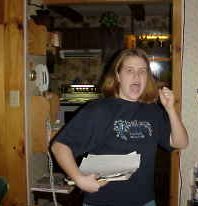 Me the Family Ham *grin*



I'm known as BlueSheep around the net. My homepage tells why :).
I like school and am one of the fortunate ones that it comes easy to me. I'm basically a straight A student.
I like roller blading and swimming and watching TV. There isn't much else to do out here in these boonies. I enjoy wrting also and have written a couple of stories that my mom and my English teacher think are really great. Maybe someday if I ever finish them I could get them published.
I have two penpals that I write to in Puerto Rico, Noel and Angel, both guys :). And I just got a new girl penpal to write to from Italy. It is fun and interesting to be able to find friends all over the world.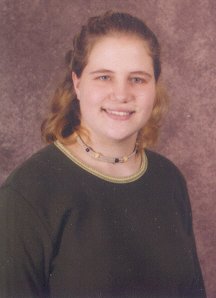 Age 16