Mother's Day - 2004
Ok so I'm a smuck !!!!!
I made my mom cook my supper instead of me cooking hers ....
but geeeee how could anyone pass up Mom's Meatloaf :)
If that makes her happy to cook a big meal for a whole bunch of us ...
who am I to argue *Laff*
I did wash dishes ... does that count ??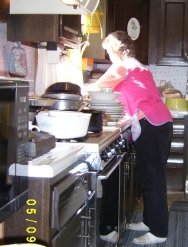 well that is after she got them all ready to wash ....
hmmm I have no evidence though that I did wash them :(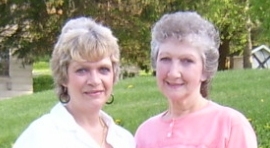 Me and Mom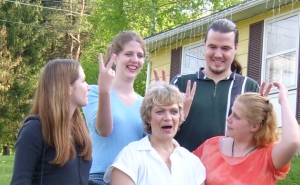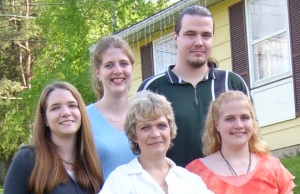 my kids always were mischieveous but still ... ain't they gorgeous !!! :)
I love being a conceited mom... I'm allowed ... this is MY homepage *laff*
my babies left to right:
Kendra - age 18, Casey - age 23, Christian age 26, Katie - age 19 (20 end of the month)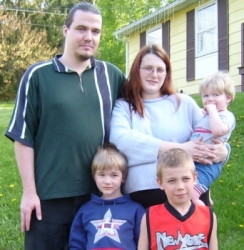 Christian and his family: wife Kelly and 3 1/2 sons
William, Harley, Steven and ??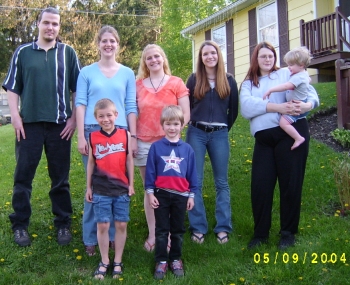 Suppose my mom and dad ever dreamed when I was an only child
that our family would be this big?? and they've only just begun :)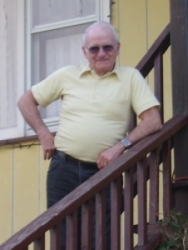 Daddy watching the photo shoot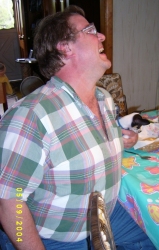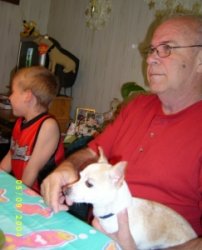 My kid's dad is laughing because he put Bandit on the table ....
he didn't get caught but I almost got the proof with the camera
Taco is enjoying the day sitting on my hubby Don's lap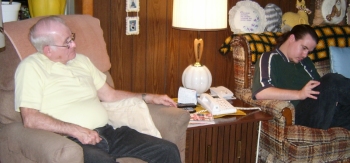 Grumpa in his favorite chair
(did I ever mention that is what my kids call him? Grumpa...
he's not grumpy ... well mostly he's not..... hee hee
but Christian called him that and it stuck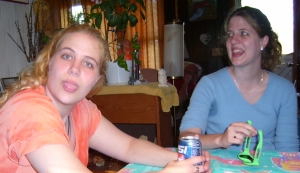 like I said on Katie's page ....
never get a picture of her unless her tongue is sticking out ... grrrrrr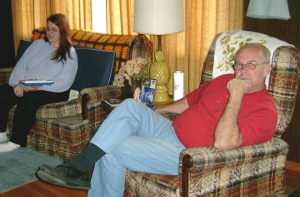 Kelly and Don